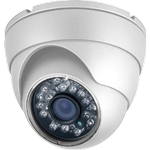 Security cameras provide peace of mind as well as a deterrence to would be thieves.  Call us today to discuss the best options for your business.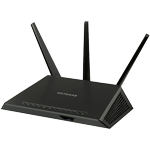 Do you have a slow wireless network?  Want to setup a pay-per-use system at your business?  Just need to extend your existing network?  We have the equipment and knowledge to help your business succeed.
For immediate focus and complete priority put on your emergency, we offer the following:
Onsite Service Call
Remote Service Call
In-shop Service Call at our South Lake Tahoe Store
Nighttime, Weekend and Holiday Surcharges may apply. Same Day Emergency services.
For emergency service, please call the owner directly at 775.901.1005
We install and support servers and server hardware of all types.
Windows 2000,2003 and 2008
Active Directory
Exchange Server
SQL Servers
Sun Servers
Novell Networks
CISCO equipment
Load balancing
Patch Panels
Cable Setup
Internet Servers
Intranets
Call us now for a free quote on your project.
Our highly trained technicians are available to setup or maintain your business networking environments in a speedy and professional manner. Whether your business has 1 workstation or 100, we have the staff with the skill and dedication to make your business #1 and handle your needs 24/7.
Our staff is always on call. For business or home and for very reasonable rates, you can count on us for you emergencies. We'll be there.
Give us a call at 530-544-7377!
Need help Setting up your internet? Our networking professionals will come to your home or business, setup your network, printers and computers and have you networked in no time. We also have a TV, Home Theater and Audio System Installation Division – Blue Lake Home Theater.
Are you looking for a new Point of Sale System (POS)?
We handle all the hardware, software and setup so you can focus on what you do! Whether you're a restaurant needing a complex system or a small retail establishment, we'll set you up with a system that's scalable and efficient.
What are the benefits and advantages of e-waste recycle?
Recycling recovers valuable materials from old electronics that can be used to make new products. As a result, we save energy, reduce pollution, reduce greenhouse gas emissions, and save resources by extracting fewer raw materials from the earth. To dispose of e-waste products; residents / businesses may drop off e-waste materials at Alpine Computers.
Location: 2717 Lake Tahoe Blvd., Suite 2A, South Lake Tahoe, CA 96150
Hours: Open Daily: 10 am to 6 pm. Give Alpine Computers a call: 530.544.7377 for more information.
Closed: We are closed during Thanksgiving and Christmas.
Price: FREE for residents / businesses.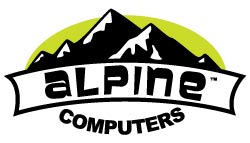 Alpine Computers
2717 Lake Tahoe Boulevard, Suite 2A
South Lake Tahoe, CA 96150
Open Daily: 10 am to 6 pm
Phone: 530.544.7377
Alpine Computers - (530) 544-7377