Chargers
We carry a variety of chargers and power supplies for Desktops, Laptops, Tablet and SmartPhones. Bring your device in to better match with its charger.

Mice & Keyboards
Mechanical keyboards and gaming mice with RGB lightning, now available in our shop! As well as, wired and wireless QWERTY keyboards and mice, ready for you.
Cables
Whether it's a video, audio or data cable, we carry it. Cable adapters, switches and data hubs are also available. New tech require new connections, and we have them!

New & Refurbished Computers
Our selection is hand-picked by our technicians. All pre-owned computers are rebuilt and restored to their 100% working order, plus a 90-Day Warranty on parts.
Storage
From mechanical Hard Disk Drives to Solid State Drives (external and internal), and even M.2 Drives, we have the storage solutions for your backups, scratch disks, and media center servers.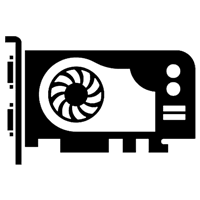 Custom PC Parts
Building a Custom PC? Come to us for parts or advice. We carry cases, GPUs, CPU fans, RAM, water coolers, power supply units, and thermal paste. Check out our selection!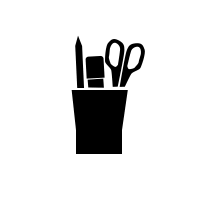 Office Supplies
Copy paper, USB storage drives, dust off, phoneline headsets, screwdriver sets, mouse pads, and SD cards. We've got what you need to complete your office needs.

Printers
We carry affordable printers for home and office use, as well as, the ink, and copy paper. We also provide services to help install printers at your location. Call: 530-544-7377 to make an appointment.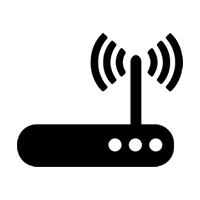 Routers
Our networking solutions include: Tp-Link & Google WiFi routers, WiFi extenders, switches, networking cards, and USB WiFi adapters. We also offer in-home installation at a competitive rate.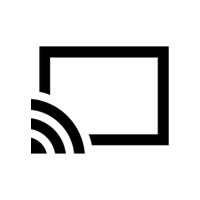 Entertainment
Stream to your media center with devices like, Google Chromecast and Amazon Fire TV Stick. Tablets like the Amazon Fire 7 HD, also allow you to watch Netflix, Hulu and YouTube.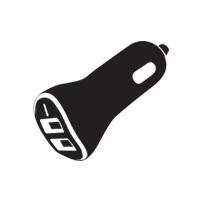 Accessories
Dashboard phone mounts, car chargers, and more. From 1.0a to 2.1a, charge your device on the go. Plug your device directly into your sound system with a 2.5mm AUX cable for crips quality sound.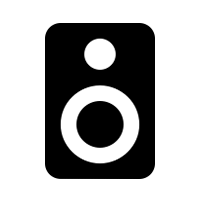 Speakers & Headphones
There are wired options for desktop computers, laptops, phones, gaming PCs and consoles. We also carry Bluetooth speakers and earbuds for life on the road.
Brands We Support
TP-Link | TRENDnet | Apple | JBL | Dell | Asus | Acer | HP | Anker | Logitech
Koss | StarTech | Corsair | NVidia | ATI | AMD | Intel | Western Digital | EVGA
Amazon | Google | Thermaltake | SanDisk | Nato | NuLink | Samsung | Manhattan
Although we carry everything imaginable in stock and we're open 7 days a week, we do have to mark things up!
Looking for something in less of a hurry?
Amazon delivers!  Click here for today's hot tech deals